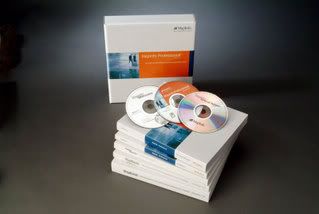 MapInfo Professional versi 9.5 adalah rilis tebaru dari Pitney Bowes MapInfo. Saya bukanlah MapInfo user. Jadi saya memang tidak banyak tahu tentang MapInfo. Namun DirectionsMag.com telah memuat sebuah review tentang MapInfo Professional Version 9.5 ini yang ditulis oleh Paul Amos  dari The Wharton School – University of Pennsylvania.
Pilihan baru  label adjustment di MapInfo Professional v9.5
Review yang ditulis fokus pada fitur-fitur terbaru dan peningkatan yang ada termasuk didalamnya rencana maintenance rilis pada tahun ini. Beberapa review tersebut diantaranya adalah :
Ease of use
Data Creation and Editing
Enhance Data Access
Programmability support via .NET
Enhanced Licensing and Deployment
Product Improvement Suggestions
Planned Enhancements
Simak lebih jauh Product Review: MapInfo Professional Version 9.5 yang dihargai $1,645 untuk single user tersebut  DISINI . Mungkin butuh Tutorial MapInfo yang lebih update setelah rilis versi terbaru ini. Sekali lagi saya bukanlah MapInfo user, jadi jangan minta saya untuk membuat tutorial tersebut ya….